Oddelek za germanistiko z nederlandistiko in skandinavistiko
Jupyter in Galaxy za analizo podatkov v odprti znanosti in novi termini delavnice Upravljanje z velepodatki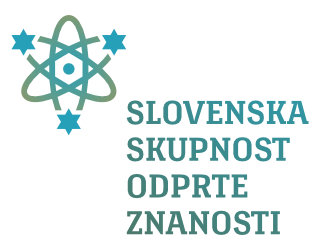 Univerza v Mariboru bo v okviru Nacionalnega kompetenčnega centra HPC – EuroCC@SLING ponovno organizirala delavnice na temo ravnanja s podatki v odprti znanosti. Več o posameznih delavnicah si lahko preberete na spodnjih povezavah.
Jupyter in Galaxy za analizo podatkov v odprti znanosti
Živimo v svetu, v katerem se količina podatkov bliskovito veča. To nam omogoča hiter napredek človeštva, vendar pa je podatke potrebno pridobiti, pravilno analizirati, predstaviti, deliti ter jih seveda uporabiti. To pa predstavlja velik izziv. V sklopu seminarja bomo predstavili, kako uporabiti orodja projekta Jupyter ter platforme Galaxy. Prav tako bomo postopek ponazorili s praktičnim primerom in vanj vključili dobre prakse odprte znanosti.
Upravljanje z velepodatki
Upravljanje z velepodatki predstavlja velik izziv, saj je potrebno vzpostaviti proces, ki zagotavlja ustrezno kvaliteto, najdljivost, dosegljivost in ponovno uporabljivost. V seminarju bo na praktičnih primerih predstavljeno, kako se lotiti priprave podatkov, kako jih dokumentirati in objaviti v repozitorijih nacionalne infrastrukture odprtega dostopa. Spoznali pa boste tudi prednosti ponovne uporabe velepodatkov v HPC okolju. Slušatelji lahko prinesejo s seboj enega ali več naborov raziskovalnih podatkov, ki jih bodo vstavili v repozitorije nacionalne infrastrukture odprtega dostopa.
Vljudno vabljeni.